RMT Helps Online Travel Agent VCH Pick Stockton as Destination For Growth
Advice from RMT Accountants & Business Advisors is enabling an ambitious online travel agency choose Teesside as its destination for growth after it secured a six-figure investment from the Northern Powerhouse Investment Fund (NPIF) .
VCH Travel uses a bespoke 'destinationless' search system developed in-house which processes millions of pieces of data in just a few seconds to offer customers holiday options that are tailored precisely to their specifications.
The eight year-old firm is set to open a new office in Stockton as part of the next stage of its development, and will also shortly be launching a new version of its search software designed specifically for use on mobile devices.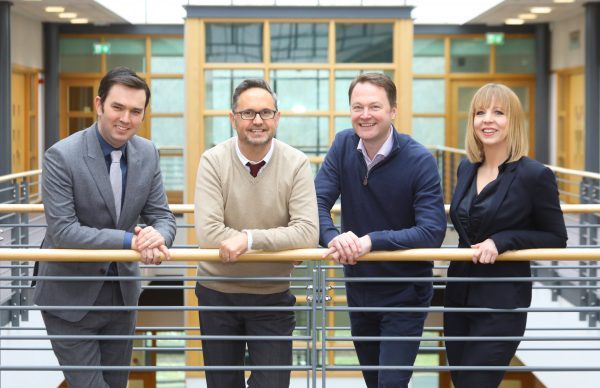 A £250,000 investment from NPIF – FW Capital Debt Finance, managed by FW Capital, was secured for VCH by RMT Accountants & Business Advisors.
The investment is supporting VCH's expansion plans and its continuing recruitment of skilled staff who are servicing growing customer demand and systems management needs.
Five new jobs have already been created this year, taking the VCH workforce past 40, and a further five are set to follow in the next few months.
The VCH management team was advised by Michael Cantwell, head of corporate finance at RMT, and Alex Wilby, partner at Swinburne Maddison LLP during the investment process.
Founded in 2010 by Martin Jones and Nick Jackson, VCH Travel has grown steadily by focusing primarily on providing beach holidays around Europe and the Middle East via its www.verycheapholidays.co.uk website and team on telephone advisors.
Martin Jones, who has two decades' experience in the travel and technology industries, says: "We're one of only two UK travel agents that can offer this type of advanced search technology and it will be the basis on which we work towards becoming one of the top firms in this sector in the next three years.
"We spent four years developing our systems in house to enable it to process a huge amount of data extremely quickly and know it provides exactly the sort of holiday options that our customers are looking for.
"We have a proven business model in place that is perfectly suited to scaling up as customer demand grows, and moving to new premises in Stockton will give us the base we need to expand and create more North East jobs.
"RMT understood what we wanted the business to achieve and recommended FW Capital as a good option for sourcing the development capital we were looking for.
"We found the FW investment team were very good to work with, quickly buying into the concept and seeing the opportunities in how we now want to take it forward. The support we received throughout from RMT and Swinburne Maddison was second to none."
Michael Cantwell, head of corporate finance at RMT Accountants, adds: "VCH has taken an proactive approach to developing proprietary systems which enhance its customer conversion rates and hence will drive its future progress.
"They have ambitious plans for expansion which are now being enacted and we're very pleased to be working with them as the business continues to evolve."
Rachael Guest, investment executive at FW Capital, says: "The VCH management team presented a clear view of how they plan to grow the business over the next few years and just how far they believe they can take it.
"Opening the new Stockton office and offering a mobile-friendly search facility will be major steps forward for VCH and we're looking forward to seeing how things progress from here."
Alex Wilby, partner at Swinburne Maddison LLP, adds: "It has been a pleasure working alongside Martin and Nick at VCH and helping them secure the investment which can push their already highly successful business forward. I look forward to continuing to work with the team at VCH and seeing the business go from strength to strength.
The Northern Powerhouse Investment Fund project is supported financially by the European Union using funding from the European Regional Development Fund (ERDF) as part of the European Structural and Investment Funds Growth Programme 2014-2020 and the European Investment Bank.