Robotic demolition equipment investment to help demon drillers knock down competition
A specialist North East contractor is aiming to smash the competition after investing £120,000 in new robotic demolition equipment.
Demon Drillers provides 'diamond' drilling and sawing services to main contractors and public sector organisations both within and outside the North East, as well as installing passive fire protection measures in a range of different building types.
The Team Valley-based firm was set up in 2008 by directors John Oliver and Paul Middleton, and has since grown every year since to now record an annual turnover of around £800,000, with a team of 17 people now on the payroll.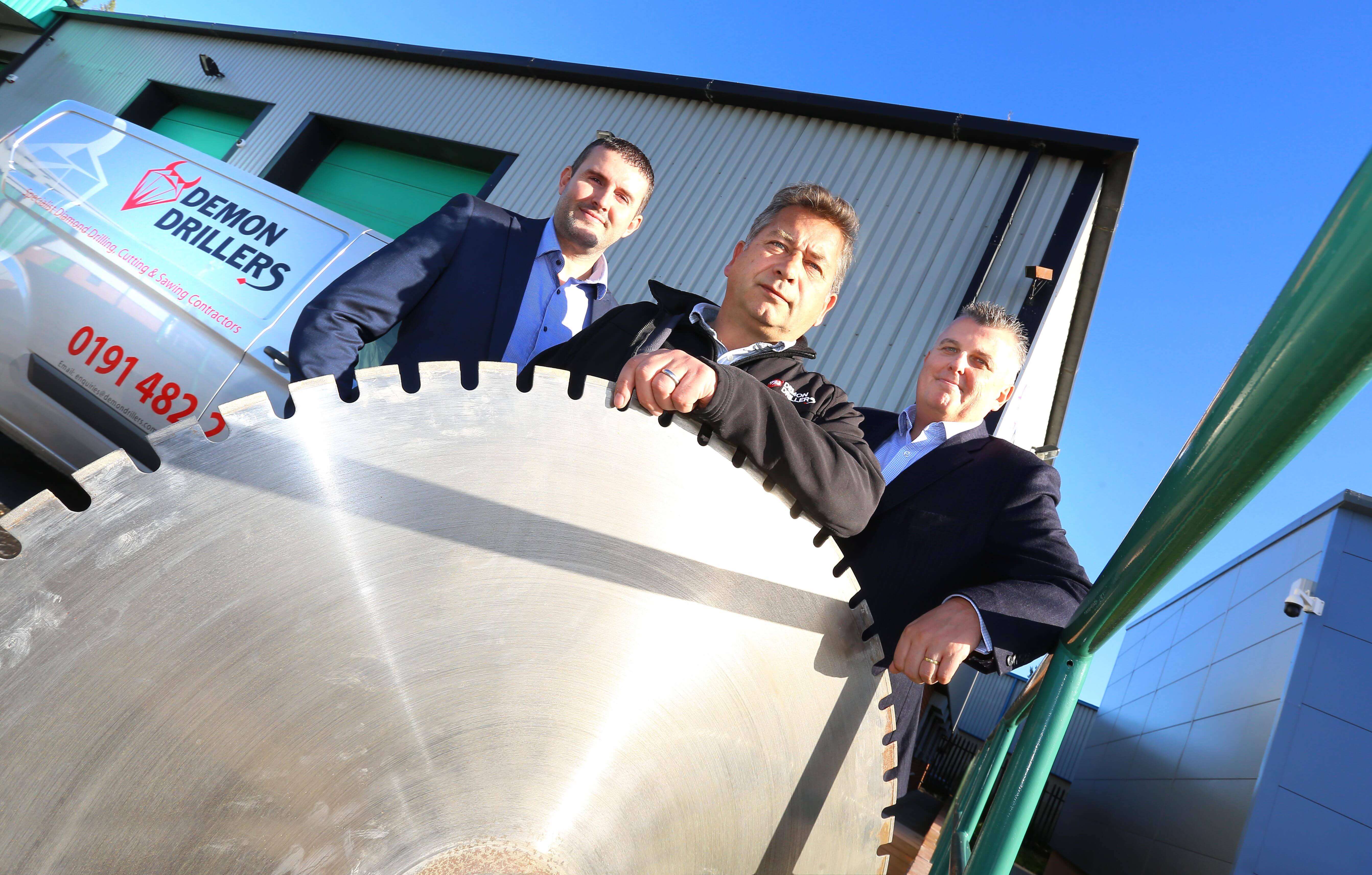 Operated via bluetooth technology, Demon Drillers' new Husqvarna DXR270 robotic demolition machine is designed for use in confined spaces and able to do the work of five men in a single day.
It has a reach of five metres, is fumeless and extremely quiet, able to climb stairs and can also track through a standard doorway.
A further £40,000 investment has been made by Demon Drillers in new wire sawing equipment, which will be use for cutting and demolishing reinforced concrete structures such as bridges, plinths, and staircases.
Diamond Drilling is a form of core drilling which uses a rotary drill with a diamond drill bit attached in order to create precisely measured holes.
Projects with which the Demon Drillers team has been involved range from schools, hospitals and student accommodation through to major civil engineering schemes, including the new Tyne Tunnel.
Gosforth-based RMT Accountants & Business Advisors has been working with Demon Drillers on the financing of the new equipment investment, as well as on the company's wider accounting and business requirements.
John Oliver says: "Keeping our plant fleet up to date is essential for companies in our industry, and we believe that this latest investment puts us ahead of any regional competitors in terms of the breadth and quality of equipment we can offer to deliver our services.
"We're increasing our turnover and profit margin every year on the back of strong relationships with a number of main contractors and positive word of mouth about the work we do, and we think there's every opportunity to stay on this upward curve for the foreseeable future.
"The RMT team provides us proactive advice on all aspects of our business operations, and their continuing support is central to the company's commercial development."
Michael McGee, client services manager at RMT Accountants & Business Advisors, adds: "Demon Drillers has built up a strong position in a niche market where demand for their specialist services is high, and their investment demonstrates the confidence they have in the company's future prospects."