Built -In Resilience Provides "The Force" For North East Recovery
By Stephen Slater, director at RMT Accountants & Business Advisors Ltd
"Strike me down and I will become more powerful than you could possibly imagine."
Obi Wan Kenobi's famously calm, defiant and resilient stand against Darth Vader in the very first Star Wars film echoes a sentiment with which North East England, its people and its businesses are all too familiar, not just over the last year, but throughout most of our lives.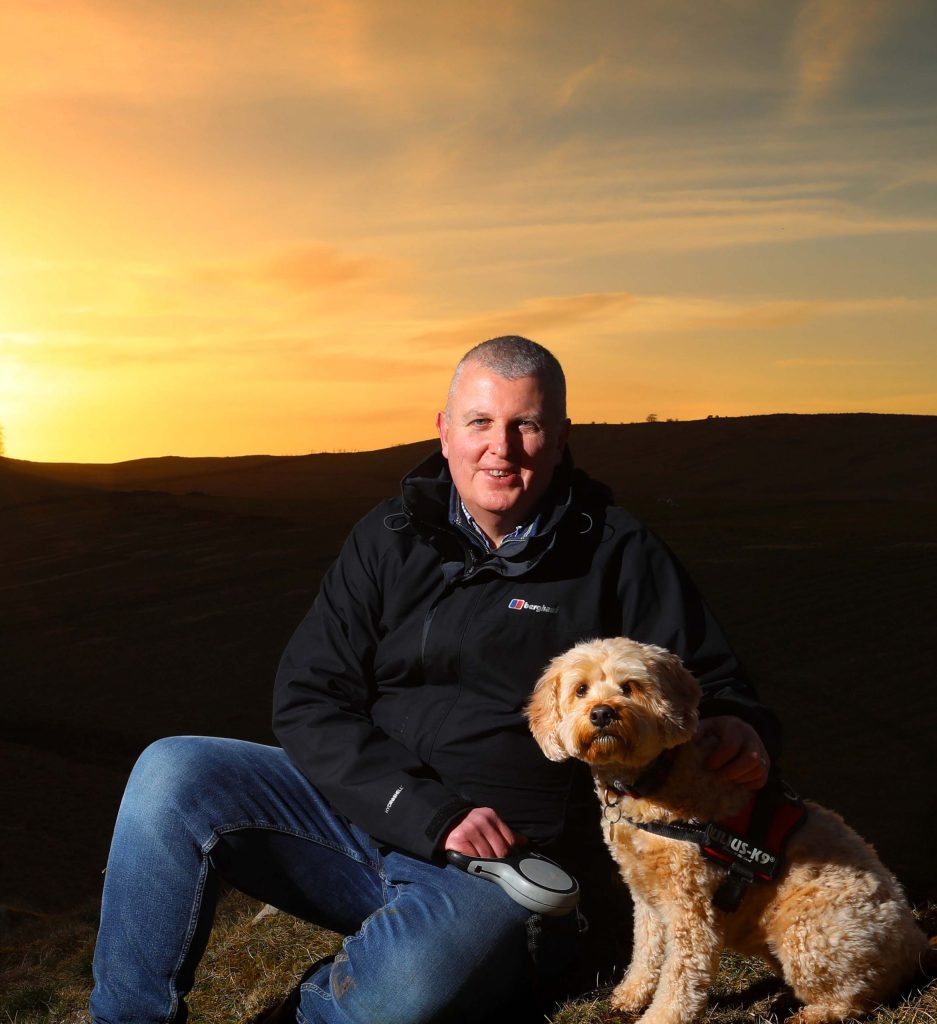 Looking back over just the last four decades, we've endured the loss of most of our traditional industries, the recessions of the early 1980s and early 1990s, the Dot Com Bubble bursting at the turn of the century, the financial crash of 2007/08 – and now a global pandemic, which has caused the biggest financial shock of them all whilst we also deal with the disruptions caused by Brexit.
Each of these previous events has required years of resilience and sustained effort to repair the damage and build things back up to a better position, and we know only too well that the same journey awaits us through this year and beyond.
But if we take a closer look at the last 12 months, we can already see the positive impact this resilience of character has had on the performance of many North East businesses.
The evidence suggests a significant number have been doing very well throughout the pandemic, with many businesses reporting that they've never been busier as people invest money, that they would otherwise have spent on things like holidays, socialising and leisure, elsewhere.
Our clients in the construction sector, after taking a few deep breaths last spring, seem to have been able to continue as usual.
The hospitality sector, and those businesses in its supply chain have been in the eye of the storm, and we won't truly know the damage that's been done until the economy opens up fully again.
But we've seen innumerable examples of pubs, cafes and restaurants pivoting to provide delivery services, take away options and whole new income streams to help keep things ticking along while the doors have been closed.
Innovations such as 21 Group's @home offering, the regional beer delivery service being provided by The Hadrian Border Brewery and the Fat Hippo DIY Kits created by Michael Philips' North East headquartered group and sold nationally, are just three examples of business owners adapting what they offer during these challenging times.
This ability, and willingness, to adapt, whilst maintaining the capacity to be agile in your business planning, will remain crucial as the economy gets back up to speed.
New opportunities will arise, including potential business acquisitions for those with the capital and sector knowledge to take of advantage of them.
RMT's corporate finance team has experienced an extremely active first quarter of 2021 and we're not expecting the pace to slacken any time soon.
New markets will also open up, while previously reliable income streams may take some time to become fully re-established.
Could, for example, any capital you've received through Bounceback Loans or the Coronavirus Business Interruption Loans Scheme be best directed towards establishing new or different products or services or putting long-planned strategic changes into place?
Could the tax reliefs offered to SMEs around research and development give you the capacity to invest in doing things differently and/or better?
R&D covers a very wide spectrum of business activities and the tax rules reflect this in the uses to which these allowances can be put.
The 'super deduction' announced by Rishi Sunak in his latest Budget, which, as of this month, allows companies to offset 130% of investment spending on plant and machinery against profits for the next two years, could also make a big difference to the way in which business owners organise their operations.
In the face of these opportunities, business owners should also be asking themselves whether they have the necessary knowledge and expertise within their staff teams to make the most of them.
Could creating a new executive role with a specific purpose make the crucial difference, or might bringing a few experienced grey hairs to the boardroom table in the shape of a non-executive director provide the foundations on which to shape the next stages of your development?
It's also time to make use of your professional advisors' expertise and business networks, and to challenge them to help you identify ways in which you can drive your business forward.
Many of the clients with which we work have used this last year to re-examine what they offer, how they operate and what they could do differently.
They made decisions quickly as the pandemic began to take hold and stabilised their finances, often with the support of the different Government initiatives which have clearly proven to be a lifeline in many cases.
Since then, they have been building back up, where opportunities have allowed, to a position from which they can hopefully make bigger strides forward in the coming months.
It is perhaps difficult for any of us to always be as optimistic as Obi Wan's fellow inhabitant of the Star Wars universe, Ahsoka Tano, who said "Never give up hope, no matter how dark things get."
However, the resilience she projects in the face of a difficult situation needs to, once again, be the defining characteristic of the North East economy as we bid a not-so-fond farewell to the various restrictions and life gradually returns to normal.
Just like the famous tree at Sycamore Gap on Hadrian's Wall, which has stood sentry over the border for many hundreds of years, the deep roots we've laid down help us stand tall while the rough winds are blowing.