Whatever your business, it's likely that you share the common goals of wanting to grow, pay less tax and become more profitable.
We have the expertise to help you reach those goals and lay any worries you have to rest. How can we be so sure?
Well, firstly, we're a business ourselves (an owner managed one).
Secondly we will invest the time to really understand your operation and where you want it to go.
And thirdly, we have the depth and breadth of experience that comes from working with a remarkable range of businesses, across all kinds of sectors.
Whether you're self-employed, an owner managed business or a large corporate client we can offer advice on everything from tax and re-structuring to operating in Europe. In short, real support designed to work in the real world
Forget number crunching
We won't appear once a year and blind you with numbers. We'll gain the kind of understanding of your business and its processes that will enable you to treat us as a trusted external advisor and a member of your internal team. We'll make things happen (not just react afterwards) and we'll even take the pain out of some processes.
Above all we'll put you in control.
Key Contacts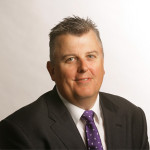 Stephen Slater
Director of Commercial Services
0191 256 9500
---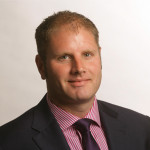 Paul Gainford
Director of Commercial Services
0191 256 9500
---