When a business or individual is experiencing financial difficulty, taking professional advice early is key to maximising all possible options.
The earlier you come to see us when financial issues arise, the more we can do on behalf of you or your company. Our personal insolvency and corporate insolvency experts will explore the options that are available to you and help you decide on the best option for your circumstances.
Our Recovery and Insolvency Practitioner Services Include:
Discussions with regard to financial issues
Restructuring and rescue
Forensic accounting
Investigation and monitoring
Formal insolvency appointments
Informal advice
What is Personal Insolvency?
Personal insolvency is when an individual is unable to pay their debts when they are due., and the most common and well-known form of personal insolvency tends to be bankruptcy. However, this is not always the best option for individuals that are facing financial problems, and also for creditors that are seeking payment from the individual. Depending on an individual's circumstances, the different personal insolvency options that can be used include:
Informal Arrangement
Individual Voluntary Arrangement (IVA)
Bankruptcy
Debt Relief Order (DRO)
Debt Management Plan (DMP)
Are you facing financial distress and want to find out more about the different options you could take? Get in touch with our personal insolvency practitioners today.
What is Corporate Insolvency?
By definition, a company is deemed insolvent if they are unable to pay their debts when they are due, or they have more liabilities than assets. If you think your company is in financial trouble, then a corporate/business recovery and insolvency practitioner can help you find the best option for your business. Common options for businesses include:
Compulsory liquidation (CWU)
Creditors' voluntary liquidation (CVL)
Administration (ADM)
Administrative receivership (ADR)
Company Voluntary Arrangement (CVA)
Find out more about our corporate recovery and insolvency services here.
Why Choose RMT?
Our practitioners have the knowledge and expertise to help you achieve the best possible outcome and will act in the best interest of you.
We know that financial difficulties can take a mental toll on individuals, and our team of recovery and insolvency practitioners are here to remove as much stress as possible and support you through this challenging time. We take a sympathetic approach coupled with a determination to give upfront, practical advice and a professional service to assist you and your business.
See our Recovery and Insolvency Testimonials from previous clients to find out how our recovery and insolvency practitioners have helped individuals and businesses when they were facing financial difficulties.
If you are experiencing financial difficulty contact us today to book your free advice session.
Key Contacts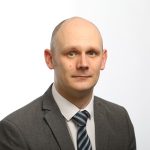 Chris Ferguson
Director of Recovery and Restructuring
0191 256 9500
---