ENSURING A SMOOTH TRANSITION INTO NEW GP PARTNERSHIPS
By Maxine Pott, director of RMT Accountants & Business Advisors' specialist healthcare division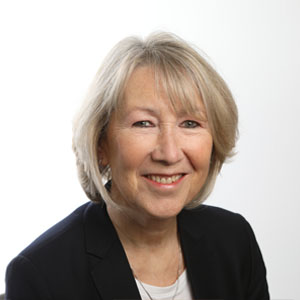 One of the trends that we've noticed during our work with primary care practices is the increasing number of salaried GPs who are investigating and then taking on full partnership roles.
There are a number of drivers for this, including the greater stability that it offers the practitioner as they perhaps get a little older, feel more ready for the step up or need more certainty in their working lives to go with increasing family responsibilities.
From practices' point of view, we're seeing a significant number of older GPs either reducing the number of sessions they're working or retiring altogether, which is creating openings into which salaried GPs can step.
Managing the succession planning element of any primary care practice is also a key consideration in this respect and should be something that partners are considering years before it becomes a pressing need.
Training practices have something of an advantage in this situation, as they will see at close hand how their trainees are developing and can identify particular practitioners who they want to employ and who they think will eventually make good partners without having to go out and find them from scratch.
The process of bringing a salaried GP into a partnership should start with a series of conversations, first of all between the existing partners about exactly what they're looking for in a new partner recruit.
Different partners may have different views on what's required – should, for example, your new partner have experience and/or an interest in a particular speciality that will meet a local healthcare priority and enable the practice to generate additional income?
Having an open honest discussion about your respective individual priorities and reaching a broad agreement on what's needed is essential before you start the rest of the recruitment process.
The next conversation should be between the salaried doctor in question and one or two of the existing partners, who can explain what they and their colleagues are wanting to discuss and explore how the salaried doctor feels about making the step up.
Partners need to be able to freely discuss issues like salary expectations, management responsibilities, holiday allowances, training opportunities and how many sessions the potential new partner will be expected to work, so that they know where they stand from the off.
One other thing to bear in mind at this point are the potential implications of not offering a partnership opportunity to other salaried doctors in your practice, as this may have a negative impact on their morale or even make them think about moving.
Having a rationale for your decision and perhaps a view on what they need to be doing to ensure the opportunity comes their way in the future will hopefully help to soften the blow.
Bringing in a new partner will obviously have an impact on your existing partnership agreement, which will need to be reviewed in association with your professional advisors and agreed by all parties to reflect the changes that are happening.
This will also provide an opportunity to reflect on whether this document is still fully fit for purpose and to discuss/make any changes that you collectively think are required to bring it up to date with your practice's needs.
Recruiting for any senior role can be difficult for any type of business, but primary care comes with a particular set of challenges that will be best be overcome if partners can agree on what they want to achieve beforehand and prepare as thoroughly as they can for achieving this outcome.
For further information on all aspects of primary care financial and business operations, please contact Maxine Pott at RMT Accountants & Business Advisors on 0191 256 9500 or via maxine.pott@r-m-t.co.uk