Export success for sleep therapy platform
A flexible internet platform for the healthcare sector created by a North East technology business is winning overseas clients.
Born Digital's insomnia treatment flo delivery platform, has been commissioned by the NHS nationally, and has attracted private and corporate clients from across the globe, including in Spain, Singapore and Australia.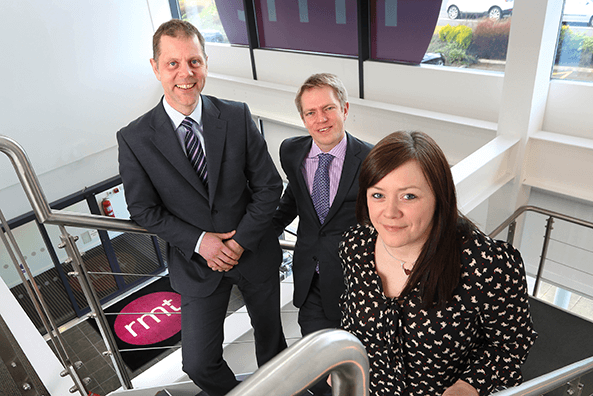 The Newcastle-based software and application development firm won grant funding in partnership with its sister company Rubrum from The Nominet Trust, TSB and The Academic Health Sciences Networks (AHSNs) to investigate other possible uses for the platform across the health and wellbeing arenas including occupational health.
The funding was won with the help of RMT Accountants & Business Advisors, who have also helped the company spin out the digital healthcare business into a separate company.
Founded by managing director Alison Gardiner in 2006, Born Digital provides a range of bespoke digital services from brand development and simple websites to mobile apps and full software solutions, and works with leading public and private sector names in the healthcare industry.
The 17-strong team designs and develops intuitive software systems which enable companies to deliver engaging experiences online, and also lists Timex, Kodak, B&Q, Danone and Siemens amongst its client base, as well as several educational institutions, business organisations and local authorities across the North East.
Gardiner, who trained as a behavioural psychologist before setting up Born Digital, added: "The healthcare platform we have developed delivers evidence-based clinical care through a sophisticated, automated and scalable online product suite.
"The programmes of treatment are designed to allow patients to self-manage and significantly improve their emotional wellbeing at a time and location that suits them.
"Each program of treatment provides effective and long-lasting benefits for the patient with fewer side effects and at a lower cost than the alternatives that cash-strapped health authorities currently employ.
"Our aim for Born Digital was always to enter the product market, but we wanted to do that with a product which we were proud of, one which did more than just generate additional profits for the business. We're very proud to say that we've achieved that goal, and that we can genuinely say that we're changing lives through our work.
"RMT have been with us since the earliest days of Born, and we've always valued their personal approach. RMT give us more than just a corporate offering – they've been a central part of the journey that we've made so far and will remain our key advisors as we move into this next stage of development."
Greg Bolton, head of corporate finance at RMT Accountants & Business Advisors, said: "We enjoy working with the Born Digital team, and it's very pleasing to see the business developing and succeeding in this way."