Fashion label Lily Ella has designs on new markets down under
A fast-growing North East online and mail order fashion label is looking to the other side of the world as part of the next stage of its development.
Lily Ella specialises in stylish boutique ladieswear for mature women, and after successfully establishing itself in the UK over the last three years, is now looking to get its spring and summer ranges into the Australian and New Zealand markets whilst extending its range of autumn and winter clothing back home.
Discussions are currently ongoing with contacts in both countries to identify the best way to break into these locations, which will be via both mail order and the www.lilyellacollection.com website.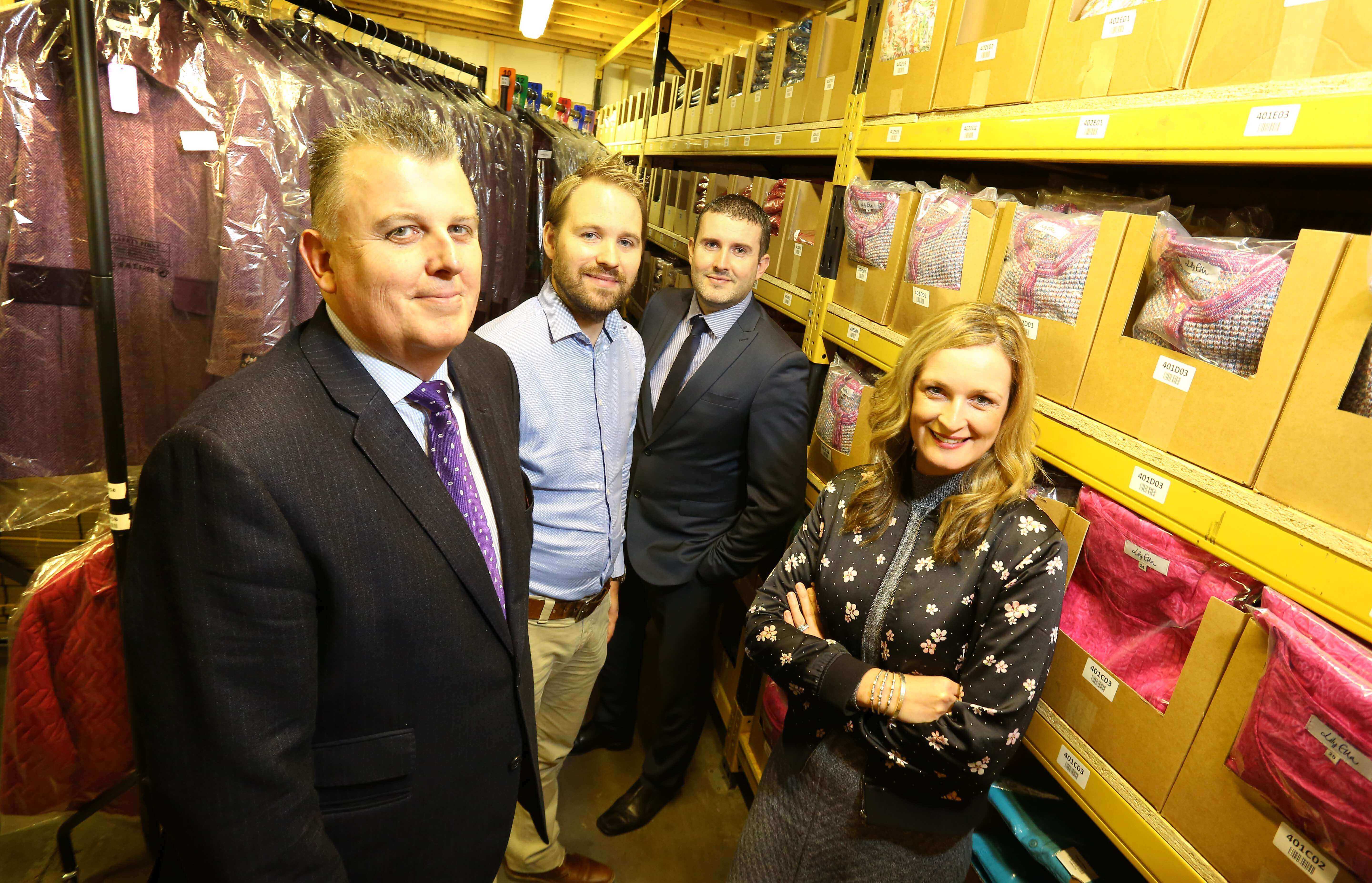 Lily Ella was founded in late 2013 by managing director Zoe Glover after she was made redundant during her maternity leave from her role as head ladieswear buyer for a mail order firm, and decided to use her ten years' fashion industry experience to develop her own successful brand.
To begin with, the business was home-based, but after building the team to five people within its first year and securing year on year financial growth of over 100%, it moved across to premises in the Newcastle Business Village.
Zoe's husband Simon Glover then took on the role as operations director to allow Zoe more time to concentrate on personally developing and designing all the products within the Lily Ella range.
A further move to a larger warehouse in the Business Village followed as operations continued to grow, with the company now employing eleven staff alongside a range of contractors, and in the long term, plans are being put in place to extend the Lily Ella range to include nightwear and homewear.
Gosforth-based RMT Accountants & Business Advisors is working with Lily Ella on all aspects of its financial and business operations, and to help the team properly manage the company's continuing growth.
Zoe Glover, founder and managing director of Lily Ella, says: "The business grew very quickly right from the start, and when things began to get very crowded at home, we knew it was time to find premises elsewhere from which we could take things forward properly.
"Our aim is to maintain the quality and boutique feel of our clothing while we're growing, and to differentiate it from High Street brands. Having a continuing personal involvement in all the items that go into our range ensures that we do just that.
"We know that our spring/summer range comprises our strongest product offering at the moment, and while we're working on building our autumn/winter collections in the UK, we are also excited to explore new markets as part of our growth strategy.
"Targeting Australia and New Zealand during the British winter makes a lot of sense in terms of language, culture, climate and logistics, and we're very encouraged by the discussions we've had with contacts in both places so far.
"As Lily Ella has grown, we've recognised the need to bring in expert financial advice and have developed a great relationship with RMT who have supported us in our journey. It's especially useful having access to their guidance on lots of business issues under the one roof."
Michael McGee, client services manager at RMT Accountants & Business Advisors, adds: "Zoe and Simon have combined their fashion and commercial expertise to create a business that has every chance of becoming even more successful, and looking at markets on the other side of the world is a real sign of their ambition to make this happen."