James gets his teeth into new RMT Healthcare role
As part of our growth plans for RMT Healthcare,  we are expanding the senior team with an experienced finance professional to further enhance our offering of healthcare accountants to dental practices.
James Bell has joined RMT Healthcare accountants as a tax manager and brings with him more than two decades' experience. This includes working on the personal and business finances of healthcare professionals, with a particular emphasis on the dental sector.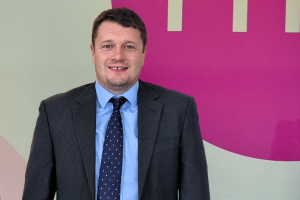 James originally came to the North East to study at Newcastle University, where he completed a master's degree in engineering and mathematics, before starting his career in professional services. He has worked in various roles with the region's best-known professional services firms.
RMT Healthcare is one of the UK's leading specialist medical and healthcare accountancy practices. We have the largest dedicated specialist team outside London and act for well over 1,000 medical professionals both within and outside the North East.
We have seen significant client growth over the last few years which has meant an increase across all levels of the team.
James says: "The unique way in which healthcare providers operate and are regulated means they need specialised support and advice to ensure they can manage their personal and professional finances and responsibilities in the most appropriate ways.
"The speciality in dentistry that I've developed through my career, and RMT's commitment to expanding its presence in this sector, made coming here a really good career opportunity for me.
"The firm is living up to its reputation for being an enjoyable place to work with a positive, friendly culture, and I've settled in really well."
Richard Humphreys, Director at RMT Healthcare, adds: "Many healthcare providers have seen a great deal of change and upheaval in their personal and practice finances over the last few years, and our role has been to enable them to stay fully focused on looking after their patients by keeping these finances in proper order.
"Demand for our services is continuing to grow and James' expertise will be crucial in helping us meet new and existing clients' needs, especially in the dental sector."
At RMT Accountants and Business Advisors we provide a full range of financial and business advisory services. Everything from accountancy and specialist tax to medical and healthcare, corporate finance and recovery and insolvency. We work with UK companies of all sizes, both within and outside the North East, as well as with a range of international clients.
If you need advice as an individual or business, in Healthcare accounting or any other of our specialist service areas, please get in touch here or call us in 0191 256 9500.