Louise & Sonia Enrol as we Invest in Payroll Services Team
RMT Accountants & Business Advisors is investing in its payroll services team in anticipation of growing demand from across the North East in the next two years and beyond.
RMT has recruited experienced payroll professional Louise Downes and management accountant Sonia Pargeter in response to an increase in enquiries from companies looking to outsource their payroll function, taking the outsourcing team up to a total of 10.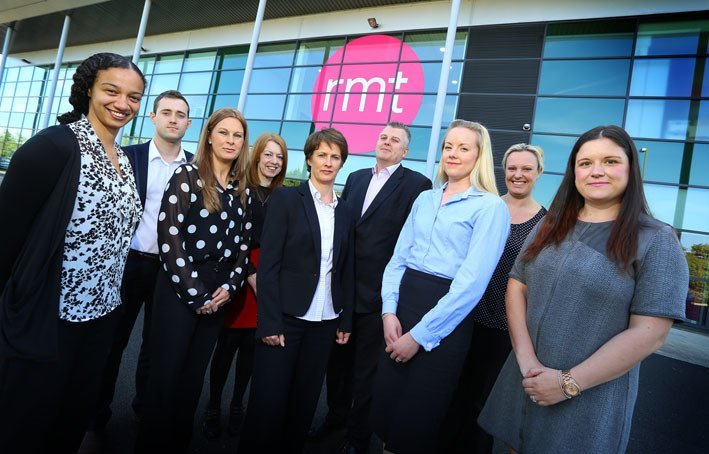 The increase is primarily being driven by HMRC beginning to contact more and more North East SMEs about auto enrolment for workplace pensions.
Even though auto enrolment is currently only compulsory for larger firms and doesn't become mandatory for businesses of all sizes until April 2017, the Gosforth-based practice has moved to increase its payroll capacity now in light of HMRC looking to get firms to sign up to the new regime sooner rather than later.
Under rules that have been phased in from October 2012, all employers are legally obliged to automatically enrol eligible staff in a workplace pension scheme and must make a minimum contribution into it.
Any companies that don't fulfil their obligations in this respect, or miss the deadline for doing so, could be heavily fined by the taxman, and RMT is advising any North East businesses that are contacted about auto enrolment to make the necessary arrangements as soon as possible, regardless of any long-term deadline they're given for doing so.
Louise Downes says: "There are a great deal of rules and obligations for businesses to address regarding Auto Enrolment, and with the focus moving increasingly from larger to smaller firms over the next two years, it makes sense for regional SMEs to get moving on this front as soon as they're contacted about it.
"There are several basic schemes that have been put in place but there are also many other options available which might better suit individual businesses' needs, and it's likely that the quicker you move, the more options you'll have available to choose from.
"Many of our clients have already been contacted by HMRC about auto enrolment, and our advice is to act as soon as this contact is made, so that you've as much time available as possible to get everything you need in place."
Stephen Slater, director at RMT Accountants & Business Advisors, adds: "Louise's and Sonia's expertise adds to an already-strong outsourcing team that we expect to see becoming increasingly active over the next couple of years in response to growing client demand, and it makes sense for us to act now to put the resources we know we'll need in place."