MANAGING THE MANAGEMENT BUY-OUT PROCESS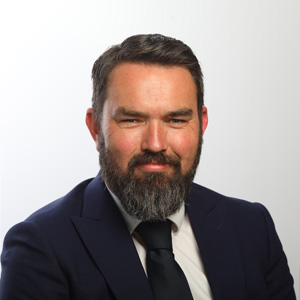 By Michael Cantwell, head of corporate finance at RMT Accountants & Business Advisors Ltd
One of the main outcomes of the pandemic has been a change  in priorities for many people when it comes to their work.
For some, this has meant stepping away from their jobs earlier than they'd previously planned or deciding to do something different, a situation which anyone who is trying to recruit skilled new staff at the moment will tell you is making that process more than challenging.
The last two years have also made many business owners rethink their long-term plans about when they want to reap the rewards of their years of hard work by selling their business.
The process of selling a business should be something that owners start to plan well in advance, so they can look to maximise the value they get for it at their chosen time, but where things need to move more quickly than that, there are still options to pursue.
One of the exit options would be a trade sale to either an industry peer/rival or a company/entrepreneur that's looking to move into your sector.
Your professional advisors should have contacts who they know are on the lookout for a new challenge and could be a good match for you and your business.
Another potentially attractive option for business owners to take at the moment could be to approach the company's senior team to discuss their interest in undertaking a management buy-out (MBO).
We've seen a marked increase in MBO transaction in the North East over the last year and have worked on several that have come to a successful conclusion.
Business owners know that they're passing on their company to people that have the skills and knowledge to take it forward, while the management team has a clear understanding of what's required to do this.
A further advantage comes from knowing the personalities involved, which can often be the key to any deal being concluded successfully.
Management teams will naturally vary in terms of whether an MBO has been something they've considered.
For some, it will be a long-held ambition, and the pandemic might well have given them the imperative they've needed to look at realising it, while others won't have previously given it the slightest thought.
What matters is that all parties communicate clearly and openly from the point at which the sale of a business is first mooted.
It can take a degree of courage for business owners to approach their senior team about the prospect of an MBO, as it's an acknowledgement that things are changing, but there are clear benefits to be had from taking that step for both sides.
Similarly, management teams might have concerns that they won't be able to raise the funding required to complete the deal, but with a wide range of business funding sources available both within and outside the region, this is an area where your professional advisors can help management teams find the most appropriate source of capital for their specific needs, both in the short-term and as they take their business forward in the future.
Working cooperatively on reviewing and agreeing the basis of the potential MBO deal, being clear about your respective priorities and the outcomes you're looking for from the off and having the flexibility to adapt where needed will give you the best chance of reaching the successful conclusion that everyone's looking for and of putting the business on the right footing to move into a new era.
For further information on managing the management buy-out process, and all other aspects of business disposals and acquisitions, please contact Michael Cantwell at RMT Accountants & Business Advisors on 0191 256 9500 or via michael.cantwell@r-m-t.co.uk.