Mansons target Jesmond, Gosforth and central Newcastle for next stage of residential development
Jesmond-based Mansons, an independent residential estate and lettings agent, is focusing on 'home territory' as it moves into the next stages of its development.
Set up and run by managing director Nick Manson, the firm originally focused solely on sales before moving into lettings and property management seven years ago, and has since also provided an 'own brand' lettings service for a number of other independent estate agents across the region without the capacity to offer this service themselves.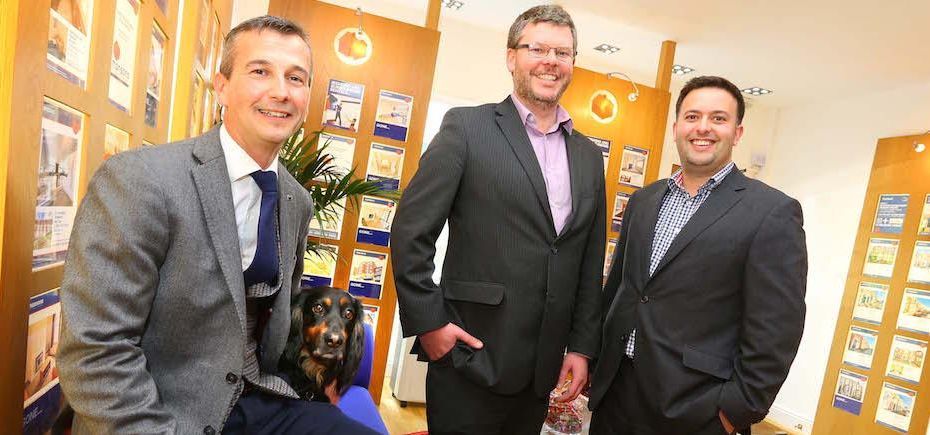 However, it has now made the strategic decision to focus resources on Jesmond, Gosforth and central Newcastle with a view to supporting the large numbers of first time landlords in the city who're looking to find occupants for or sell their properties, as well as the professional firms that act as these landlords' advisors.
Mansons has invested in a new property management software system which provides detailed, easy-to-access information available for landlords to review online, and is also increasing the functionality of its website, which already hosts 'videoettes' of the properties available.
Mansons is developing its new services with the support of  RMT Accountants & Business Advisors, with whom the firm's management team has worked since the early days of the business.
Nick Manson, who sits on the National Advisory Council for the Guild of Professional Estate Agents, said: "The company has always progressed by adapting or extending what we've offered to the prevailing market conditions, and we believe the changes and investments we're putting in place will lead to further success
"First-time or inexperienced landlords often need a lot of support and advice to ensure everything goes to plan, from identifying the right investment opportunities and negotiating the purchase through to setting up, managing and maintaining the tenancy.
"Our unrivalled experience in this area, coupled with our knowledge of our heartland area and our strong relationships with professional firms and industry bodies, puts us in pole position for providing them with the support they need to get the best possible outcomes.
"RMT has been essential to our direction and development right back to the earliest days of the business.  Their advice has been central to our operational and financial structures over the years, and it's great to still have them on board as we move into a new era."
Anthony Andreasen, at RMT Accountants & Business Advisors, added: "Mansons is a well-established and respected name in the North East property industry, and we're extremely pleased to have played a part in their enduring success."