PLANNING FOR A LESS TAXING YEAR-END
By Chris Moir, head of trusts & estates at RMT Accountants & Business Advisors Ltd
Now that the burden of complying with the Self Assessment deadline is now firmly behind us, one might be forgiven for putting all of their tax paperwork back in the drawer and trying to forget about their tax return until next January.
Arguably, however, now is the most important time to be addressing your current tax affairs as the end of the 2014/15 tax year isn't too far away….
Keeping your personal and business finances as tax efficient as possible should be an ongoing activity, but the appearance of April 5th on the horizon tends to be a bit of a wake-up call for most people on this front.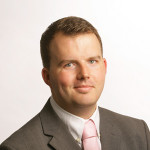 There are several areas for careful consideration over the next couple of months to ensure you're making best use of all available options (which your accountant should be pointing these out with increasing urgency).
From a personal point of view, making full use of your various allowances is a sensible starting point. Make sure that you use your full personal allowance, especially if, as a company director, your income is ordinarily paid in dividends, and remember that married couples and civil partners can transfer income-producing assets outright to their spouse, to make maximum use of both personal allowances and related lower-rate tax bands.
From 1st July 2014, the New ISA (NISA) was launched which gave you the chance to invest up to £15,000 cash tax-free, with the flexibility to leave funds as cash or invest in stocks and shares. If you haven't topped-up your existing ISA yet then make sure you take full advantage of this higher allowance before the end of the tax year.
Other tax efficient investments, such as Enterprise Investment Schemes or Venture Capital Trusts, should also be considered as part of your overall investment strategy, as they could give rise to both income tax and capital gains tax relief.
Now is also a good time to look at charitable donations. Provided that you pay sufficient income tax at the basic 20% rate, you should be able to obtain income tax relief at your marginal rate for cash donations made under Gift Aid.
From owner-managed businesses, investing in any relevant capital expenditure should be a real priority, as the current maximum Annual Investment Allowance of £500,000 will go back to just £25,000 for expenditure incurred after 1 January 2016.
You should also calculate the impact of Capital Gains Tax on any substantial gains you've made this year or are expecting in the foreseeable future, in particular managing the timing of the chargeable events where possible and ensuring that the £11,000 annual allowance for 2014/15 isn't wasted.
For Inheritance Tax-planning purposes, consider the often-forgotten annual gift exemption of £3,000, and remember that any un-used allowance from the previous tax year can be carried forward.
Working out your tax affairs could make a big difference to your finances over the longer term, so it's well worth taking the time to get this done sooner rather than later.