The benefits of outsourcing your business's payroll function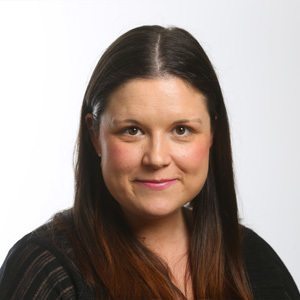 Managing a company's payroll can be a time consuming and complex process. Whether that's for a growing businesses taking on more staff or smaller firms where the management teams already have enough on their plate, it makes sense to consider outsourcing payroll services so owners can focus on day-to-day operations.
It's therefore no surprise that outsourcing of the payroll function has become an increasingly popular option for North East businesses of all sizes over the last few years, especially where they simply don't have or can't afford to have staff with specific expertise in payroll matters in-house.
Outsourcing allows for the management of payments, deductions, tax filing, pension scheme admin and record keeping to be passed to experts. These experts deal with complex matters on a daily basis, whilst also taking care of the time-consuming responsibility for keeping up with the latest legislation and regulations that relate to payroll management.
There are strict legal criteria to be met around how payroll work is carried out. Penalties are in place for firms that fail to meet them, while the payroll implications from the way in which furlough payments were made through the Coronavirus Job Retention Scheme are still being played out in many businesses today.
If you're looking at outsourcing the payroll function for your business, your first step should be to talk to potential providers about the range of services they can provide and the specific requirements of your business. This could be anything from delivering a full payroll service or managing more specific elements of it.
Your existing professional advisors may be able to provide this service themselves via their own in-house resources, or they may be able to recommend specialist businesses that they know and trust to deliver the support you need.
Management data should be just as easily available from an outsourced provider as it is from internal systems, as you don't want any missing information delaying business decisions that you have to make, so make sure to question them about how you would access it, what sort of payroll software systems they would use and what are the particular advantages of choosing this option.
Issues around data security should also be part of this discussion. You will need to be absolutely certain that any commercially confidential and/or sensitive information you allow to leave the business is being properly safeguarded.
You should also seek clarity on likely 'per head' costs right from the outset. This will of course depend on the exact of services you need and the number of employees they will cover but should enable you to make savings on managing the process in-house.
In the current challenging economic climate, management teams have more than enough to keep them busy. They should not have to worry about meeting their payroll responsibilities.
Getting expert help with doing so can save substantial amounts of management time, money and worry, and whatever size your business is, it's something that's definitely worth considering.
For further information on the benefits and practicalities of payroll outsourcing, please contact Louise on 0191 256 9500 or via louise.mcguire@r-m-t.co.uk