USING DATA TO HELP KEEP PRIMARY CARE PRACTICES' FINANCES HEALTHY
By Richard Humphreys, director of RMT Accountants & Business Advisors' specialist healthcare division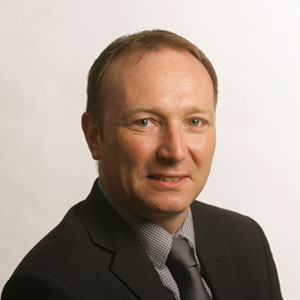 When it comes to making diagnoses, primary care practitioners are very much reliant on the data that patients provide to them and that they access through tests and procedures.
In the same way, people like me in the professional services sector rely on the financial data and management information that companies provide to help them run their operations as efficiently as possible.
In our experience, however, the same attention to financial detail isn't always as much in evidence in the primary care sector and it's an area in which we're very much encouraging medical clients to increase their focus to ensure they're fully on top of their business situations in the present challenging climate.
GP practices, like any other business, have to make enough money to cover their operating costs and have to have a robust, reliable cashflow in place to meet their day-to-day needs.
The way in which they earn this money is different to most other businesses, as schedule of payments from a wide range of income sources can be forecast with a greater degree of certainty than most other types of organisation.
This is particularly relevant to the monthly global sum payment based on the practice list size, but not so certain for enhanced services, where they can change year on year.
However, this doesn't negate the need for controlling the cashflow that's being generated by accessing up-to-date management data, creating quarterly forecasts and undertaking pre-year-end planning to ensure you're taking advantage of all the available operational and investment allowances.
This makes sure you're ahead of the curve and are less likely to find any nasty financial surprises jumping out at you unexpectedly part-way through the year, which is something that is likely to be important during the newly-begun financial year.
During the pandemic, many primary care practices have seen their income rise significantly as a result of the extra services they've been providing, and they have often had to bring in extra staff to help deliver them.
With Covid now thankfully on the wane, it's likely that a high proportion of these practices are going to see their incomes fall this year – but unless you're making changes to the workforce, you will still retain responsibility for meeting the costs of these additional staff, which will naturally have an impact on your cashflow.
Having the insight that proactive financial planning process provides means that the practice can take this into better account when looking at the services it needs to deliver and the areas in which it can generate more income by doing so.
The tools are out there for primary care practices to access to give them this extra degree of insight, and the imperative for investigating which ones are best for your practice's particular needs is getting ever stronger.
It also makes sense for one of the partners within a given practice to take overall responsibility for the financial aspects of its performance, so that they can gain more insight into balancing this commercial knowledge with the clinical priorities that they know they have to meet.
With demand on primary care services certain to continue rising, and the cost of providing them equally certain to increase, it makes clear sense to use every tool available to manage the business in the most planned and detailed ways possible.
For further information on all aspects of primary care financial and business operations, please contact Richard Humphreys at RMT Accountants & Business Advisors on 0191 256 9500 or via richard.humphreys@r-m-t.co.uk