Construction Work Starts at New Amble Residential Development
Construction work is under way at a Northumberland development firm's latest prestige project in the county.
Northumberland (Whitefield Farm) Ltd is building four high-quality residential properties at Whitefield Farm near Druridge Bay, around four miles south of Amble and close to the beach and dunes.
Having installed the drainage systems and foundations required for the two homes and two barn conversions over the winter, Northumberland Homes has now started construction work on the properties and is expecting them to be ready to move into by early summer.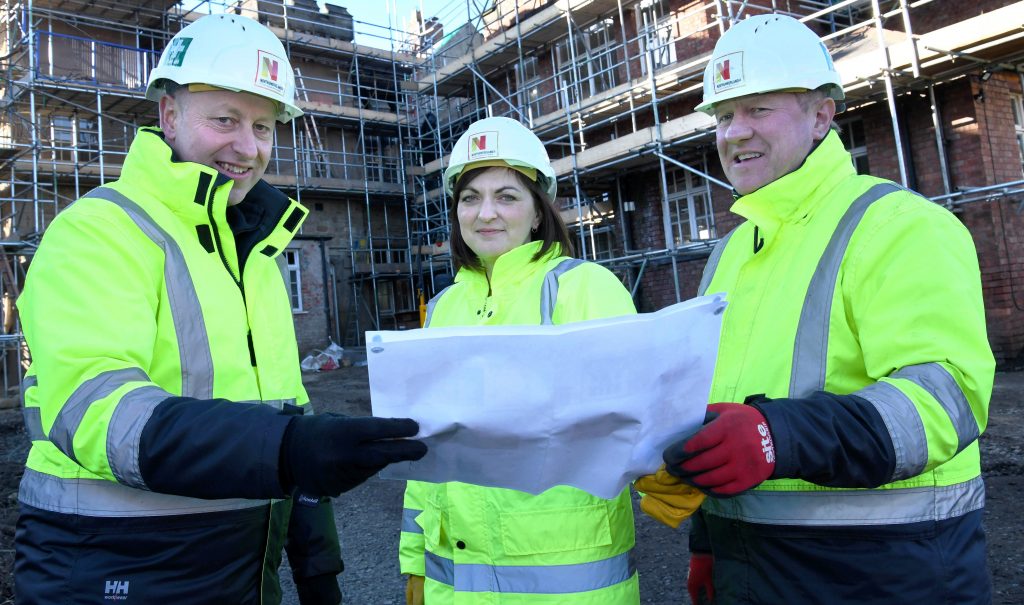 The well-proportioned executive properties, which each cover between 2,800 and 3,000 square feet, have been designed by the architectural division of the Gateshead-based Shadbolt Group, while the developer's sister company Northumberland Homes Ltd is acting as the main contractor for the project.
Around 12 people are currently working on the site, which is close to Druridge Bay Country Park.
Northumberland Homes is also currently working on the conversion of the former Morpeth Registry Office into 12 high quality apartments as well as building four bespoke bungalows within the grounds of the property.
Rachel Warriner, head of corporate tax at RMT Accountants & Business Advisors, is working with Northumberland (Whitefield Farm) & Northumberland Homes on the contractual and financial aspects of both projects, as well as on the next schemes in the company's business plan.
Gary Herron, co-founder and managing director of Northumberland Homes, says: "This is a fantastic location for a set of beautifully-designed homes and we're excited to be reaching this latest stage of their realisation.
"The project team is continuing to make great progress on site and we're expecting to be ready to hand them over in time for their buyers to enjoy the summer sunshine by the coast.
Mick Black, co-founder and operations director of Northumberland Homes, adds: "We have a number of other projects encompassing up to 50 properties each at different stages of pre-development which we're looking to bring forward soon and will continue to build a portfolio of high-quality schemes as the year progresses.
"RMT's support and advice is essential to the business's current operations and future development, and we're very pleased to be working with them."
Rachel Warriner of RMT Accountants says: "Northumberland Homes has detailed plans in place for how it is going to become an established niche player in the regional property development sector and RMT's aim is to provide the sound financial foundations on which this progression can be based."