RMT Technology is a professional IT services company based in the North East of England, providing a wide range of consulting, technical and support services to a range of businesses.
At the heart of our business is your business, and with a background in business consulting and IT stretching over 15 years and our dedicated team of experienced consultants and engineers, we are here to provide all the help and advice you need.
Consulting
Whatever stage your business is at, planning the right use of technology is crucial to achieving your objectives. Maximising your return and in allowing you to expand and scale easily and cost effectively. And as you're getting there, you need to protect the value you build by considering effective security and backup strategies.
Services
Working to an agreed scope and specification, you're kept up to date as our experienced engineers set about our work with the minimum of fuss or interruption to your business. We'll give you the peace of mind that you're in capable hands – whilst we deliver the changes you carry on business as normal.
Of course, all businesses need IT products and services to operate, and our team have the experience you need to carefully evaluate the right solutions for your business. As you'd expect, our portfolio of products and services includes the major brands and vendors to give you the best and latest solutions.
Support
Once you're all configured, support for your system to keep you up and running is essential. With flexible service contracts to suit how you want to pay, you can leave support to us while you get on with running your business.
Key Contacts
Paul Holborow
Commercial Director, RMT Technology Ltd
0191 256 9550
---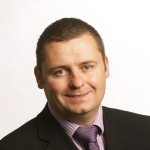 Mike Hayes
Technical Director, RMT Technology Ltd
0191 256 9500
---