RMT Accountants Invests in Expansion With Ten New Recruits
RMT Accountants & Business Advisors is scaling up resources across all sectors of its business by bringing in ten new recruits.
The independent Gosforth-based firm has made the appointments in response to a stream of new business wins and growing demand from existing clients.
Lara Marshall and Suzanne Layfield have joined the firm's client services team in assistant manager and audit senior roles respectively, while Chris Ferguson and Chris Wray have both joined the firm's specialist recovery and insolvency team.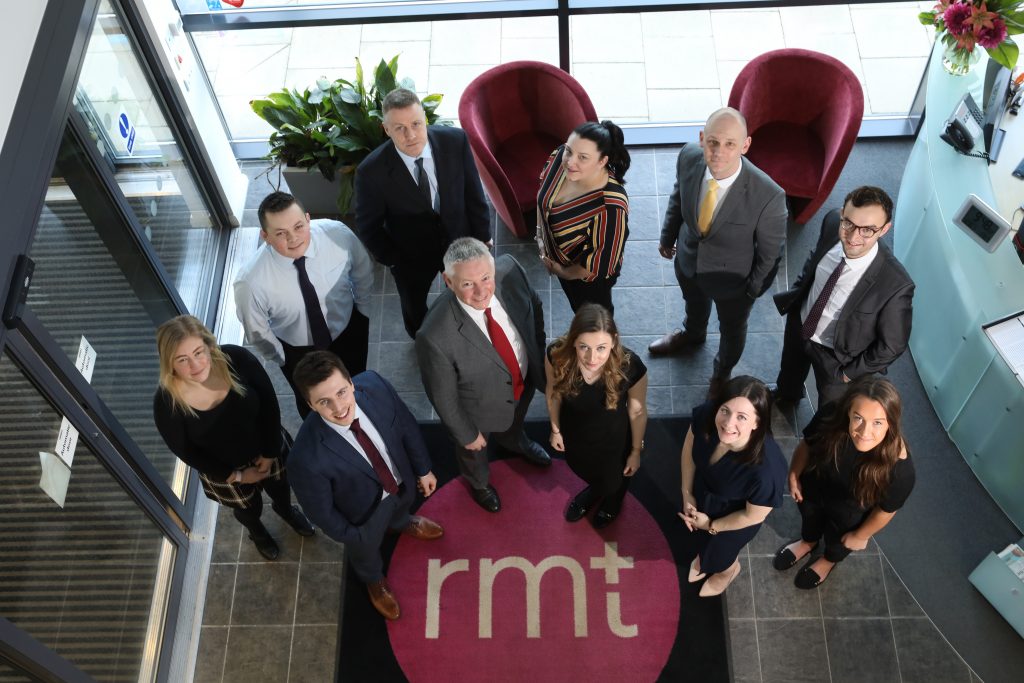 Liam Bell and Chris Renshaw are now part of the firm's technology support division, RMT Technology, and Patricia McGuiness is working within its outsourcing team.
Fred Anson has joined the business as a corporate tax assistant and Ollie Lamb and Olivia Nailon are both working in RMT's audit & accounts team.
Suzanne Layfield, who brings more than a decade's industry experience to her new role, says: "I was looking at a number of different options around the region, but as soon as I came through the doors at RMT, it felt right and the type of environment in which I wanted to work.
"The firm has a very good market reputation and the managers place a lot of trust in the team which allows us to get on with the job of delivering the services our clients need."
RMT provides the full range of financial and business advisory services through its accountancy, specialist tax, medical and healthcare, corporate finance and recovery and insolvency teams.
Founded over 60 years ago, it works with UK companies of all sizes both within and outside the North East, as well as a range of international clients.
Mike Pott, managing director at RMT, adds: "Activity levels in all our divisions are continuing to rise, and we need to ensure we have the right skills and resources in place to meet this demand.
"Recruiting highly capable and experienced staff for roles in which they can help our clients meet their commercial and personal goals while also developing their own careers is an essential part of our strategic growth plan.
"We're increasingly taking on greater responsibility for clients' business functions, such as payroll management, human resources and technology management, and with many firms not having access to this sort of expertise within their own ranks, it's something we expect to see even more of in the future.
"We will be looking to create more new roles as the year progresses and are excited about the opportunities ahead."