The Finance Act 2003 introduced the Employment Related Securities legislation, an extremely widely drawn piece of anti-avoidance legislation which impacts upon most share transactions of unlisted companies giving rise to fairly penal and unexpected income tax charges where careful planning is not undertaken to avoid the pitfalls.  We can advise on the impact of the legislation and how to avoid income tax liabilities on the acquisition or disposal of shares falling within these rules.
Our Employment tax unit aims to make it easier for you to develop benefits tailored to the lifestyle of your employees – benefits that are also tax-efficient and cost neutral for you.
We can assess the tax efficacy of benefits, such as the provision of company cars, assistance with obtaining dispensations, designing employee expenses claim systems, PAYE & NIC audits, assistance with HMRC enquiries, implementation of staff incentive schemes and share schemes including the increasingly popular Enterprise Management Scheme etc.
Key Contacts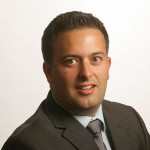 Anthony Andreasen
Director
0191 256 9500
---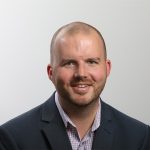 Chris Moir
Associate Director & Head of Personal Tax
0191 256 9500
---