Tax Investigations Service
Our Tax Investigations Service will provide you with full, expert representation from an expert to handle HMRC on your behalf in the event you are selected for an enquiry and negotiate the best possible result for you. For only a small annual fee, you'll get an outstanding level of protection and complete peace of mind.
The tax authorities are cracking down on tax compliance to rake in huge sums of money for the Exchequer and innocent taxpayers are being caught in the crossfire.
Please remember that:
You can be randomly selected for an enquiry
Tax Inspectors now have police-like powers to visit business premises to review your records
HMRC is the only Government Department to receive significant investment – £900m – but the Government expects it to raise £7.2billion in additional tax by 2014-15 and investigations activity will make a significant contribution to that figure!
Accountancy fees can easily be as high as £10,000 to handle this specialist work
Professional representation is vital to ensure you only pay the right amount of tax
Without this service, you will be responsible for all of our costs for your defence
In addition to random enquiries, over the past 2 years, HMRC has targeted specific trades and professions in order to increase the tax take – Hospital Consultants, Plumbers, Vets, Cash Trades and particularly Personal Clients have all felt the fury of the taxman.
Now HMRC have announced new measures to tackle personal service companies which affects consultants and interims.  All this activity will continue for years to come, so subscribe to our Service today to ensure you are fully protected.
To find out more, or to subscribe, please call your usual contact on 0191 256 9500.
We are also experienced in handling cases of serious fraud enquiries carried out by Special Compliance Office. These cases can lead to criminal prosecution and advice must be sought at the earliest opportunity.
Key Contacts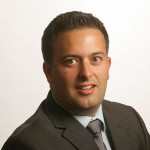 Anthony Andreasen
Director
0191 256 9500
---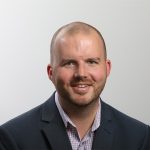 Chris Moir
Associate Director & Head of Personal Tax
0191 256 9500
---