Company registrations and restructurings, own-share purchases and share schemes can trigger complex legal requirements with the risk of serious penalties.
Our corporate secretarial team can handle all delicate matters of this nature for you, saving time, protecting you from fines or penalties and alleviating your related anxieties.
We can help you with:
Maintenance of statutory books and registers
Filing of statutory forms and annual returns with the Registrar
Circulation of accounts and AGM notices
Drafting and amending Articles of Association
Stamp duty exemptions
Preparation of dormant accounts and resolutions
Share allotments and transfers
Provision of a company secretary
Online access to the Companies House database
Company searches
We have direct online access to the Companies House database, which enables us to promptly carry out searches on all UK-registered companies and directors. Areas covered include:
Annual reports and accounts
Annual returns
Director and secretary appointments and resignations
Mortgages and charges
Changes to registered office address
Personal track-records
Land Registry searches on real estate holdings of all types and searches on companies registered in non-UK jurisdictions.
A professional service
The Corporate secretarial department is staffed entirely by highly skilled and knowledgeable individuals. They can handle anything that falls within the provisions of the Companies Acts, advise you on how best to comply with them and look after all practicalities for you – a service we currently provide for over 1,500 companies.
Who do we work for?
We work for owners and managers of SMEs who need the basic service provided as cost-effectively as possible and often supply a company secretary for such firms at a modest cost.
We also provide for larger clients such as PLCs whose company secretary – usually the finance director – needs the safety net of our reliability and specialist knowledge.
Our unique standpoint can be particularly important when occasional and complex one-off projects have to be dealt with.
In addition, we support other professional firms such as lawyers and accountants when they lack the necessary resources to provide corporate secretarial services themselves.
Key Contacts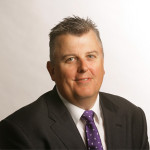 Stephen Slater
Director of Commercial Services
0191 256 9500
---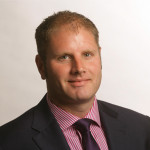 Paul Gainford
Director of Commercial Services
0191 256 9500
---