Whether you are a small company, business start-up, sole trader or British subsidiary of an overseas firm, you will at some stage need a financial and accountancy service in which you can place complete confidence.
Part of this means having predictable costs provided from a single contact point and delivering to agreed deadlines.
Our in-house experts provide just such a service for many of our clients. We do so at reasonable cost, calling on the firm's powerful resources of experience and specialist knowledge when necessary.
Our clients enjoy the peace of mind that comes from knowing that all their accountancy, tax, financial management and statutory obligations are being met by experts.
Start-up services
The level of assistance you require in starting a business will depend on your objectives, your previous experience and the type of venture you are founding.
Start-ups can benefit from specialists who show them how to deal with difficult tasks such as setting up bookkeeping and accounting systems, registering for VAT, and dealing with PAYE and NI.
We can also align you to the most tax-efficient form for your enterprise and help you with limited company formation, setting up a partnership or registering as self-employed.
Whatever type of entity you decide to create, we can help you prepare budgets and business plans, and consider the use of IT systems, data communications and the Internet.
Small company services
We can provide either individually or as a tailored package a variety of routine services for small businesses.
These include audit or financial reviews, corporation tax, bookkeeping, payroll, PAYE & NI, VAT returns, management accounts, company secretarial services, and negotiations with banks and other lenders.
We also offer a fully outsourced accounting service, freeing you to concentrate on building your business.
We strive to provide the service package that precisely meets your needs rather than pushing off-the-shelf solutions, and to deliver real value for you in the form of solid and practical output.
UK subsidiaries and branches
Overseas companies that have expanded into the UK may need a number of our small company services.
We are extremely experienced in compiling reports for submission to the principal company abroad – including at very short notice.
We provide a complete service and our clients benefit from increasingly sophisticated advice as they grow into sizeable and successful organisations.
Sole traders
Although sole traders may initially operate on a tight budget, the benefits of investing in our range of services which are especially designed for their needs, far outweigh the costs.
We can help you build and sustain a good level of work and revenue, gain relief from the anxieties of tax and self-assessment, National Insurance, VAT, finance-raising, record keeping and budgeting.
Key Contacts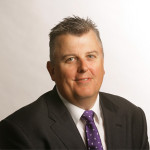 Stephen Slater
Director of Commercial Services
0191 256 9500
---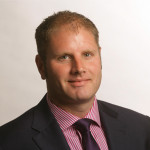 Paul Gainford
Director of Commercial Services
0191 256 9500
---