The healthcare sector operates like no other, and so we have recognised the need for its own distinct set of financial and accountancy services.
Specialist GP Accountants at RMT offer medical professionals advice and guidance that is tailored to the unique monetary and legislative environment in which healthcare industry workers live.
They can help you make the most professionally, personally and financially of the opportunities and challenges you face.
We act for over 100 GP Practices Accounts and we are founder members of the UK's Association of Independent Specialist Medical Accountants (AISMA).
Our dedicated team offers a knowledgeable, responsive and proactive service on a fixed fee basis. Services we offer include;
GP Practice accounts
We can prepare your annual accounts in detailed formats incorporating the income streams of both PMS and GMS practices.
Benchmarking practice performance
We will undertake an analytical review of the practice results in comparison with the national profile of GPs. Benchmarking your accounts against national statistics can help you gauge the financial performance of your practice and identify possible areas where you can move the practice forward.
Annual certificates of pensionable profits
We can offer advice and prepare the General Medical Practitioner's annual Certificate of Pensionable Profits.
Partnership agreements
We will provide advice regarding the inclusion of clauses on profit allocation, incoming and outgoing partners, property, taxation (we are the experts in this field) and other medical issues.
Surgery premises and partnership capital
We're happy to offer advice on property capital and partnership capital charges.
Partnership disputes
We can offer expert, objective help regarding any difficult areas arising in partnership disputes.
Tax planning
We offer advice on planning to minimise liabilities, early warning of 'tax time bombs' and overlap relief issues for new and retiring partners.
Locum cover
We can help you answer questions such as 'What level of cost is appropriate?', 'Are internal locums acceptable?' and 'Is PCT Locum reimbursement available?'
Premises
We will work with chartered surveyors to offer advice on the value of buildings. We also have strong links with appropriate bodies where funding may be needed.
Personal financial planning
We can look at your needs as a partner in practice and as an individual. Indeed we can offer objective advice on everything from income protection and critical illness cover to investment management and inheritance tax planning.
Education and information
We can attend practice management meetings and will help you keep your finger on the pulse of what is happening in the Medical world. We publish all AISMA technical publications (including the annual survey into GPs accounts and local statistics by Strategic Health Authority). We also edit the Medical Practitioners' Financial Handbook.
IT consultancy
We offer access to IT consultants through our sister company, RMT Technology. They will ensure that you receive your accounting and business information in the most efficient way possible. For example, if you're looking to change your accounting system, we can guide you through this process and train you to use the new system. To learn more about our medical focussed IT services please click here
Key Contacts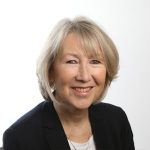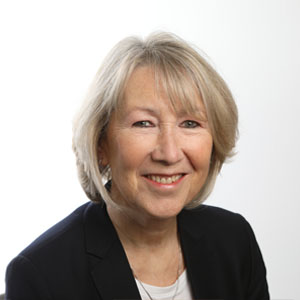 Maxine Pott
Director of Corporate Finance & Healthcare Group
0191 256 9500
---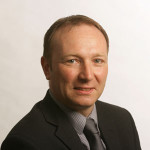 Richard Humphreys
Director of Healthcare Group
0191 256 9500
---