RMT can help our clients in all areas of corporate taxation. Our corporate tax team believe in the ethos of tailoring corporate tax advice to individual clients' needs. We do not simply provide 'off-the-peg' solutions but through proactive advice, make clients aware of valuable benefits through enhanced deductions and tax reliefs. To ensure we provide the best possible advice, RMT's accounts and corporate tax teams work closely together throughout the process.
Our well-planned, flexible and effective tax compliance service will enable you to meet all your corporate tax deadlines with minimum disruption to your business. We will deliver an efficient process that manages your risk and underpins the company's tax strategy.
Through this approach we will look to:
Attend a pre-year end meeting with the Directors to discuss any tax planning opportunities;
Minimise your corporation tax liabilities and advise of due dates and payments;
Identify any available reliefs (such as R&D tax relief), tax losses and deferment opportunities;
Advise on tax efficient remuneration strategy; and
Ensure you meet your HM Revenue & Customs deadlines and file Corporation Tax Returns correctly (in the required iXBRL format), thereby avoiding any potential penalties.
Key Contacts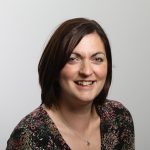 Rachel Warriner
Associate Director & Head of Corporate Tax
0191 256 9500
---