We live in an increasingly interconnected world and the growth of the global economy often means that UK businesses enter into cross-border transactions. These cross-border transactions present a number of opportunities for businesses but also potential tax issues. These require specialists in each jurisdiction to provide the best possible advice.
DFK International is one of the world's leading associations of independent accounting firms and business advisors and brings together strong national firms of accountants to enable them to provide services of the highest professional standards to their clients. The association has been helping its member firms meet the needs of clients with international business interests for more than 50 years. Member firms are chosen for the quality of service they provide in terms of both technical competence and service delivery.
The partners in its member firms share:
Enthusiasm for fully understanding client objectives and delivering effective advice;
Dedication to providing personal and timely services through experienced advisers; and
Commitment to achieving consistent professional and ethical standards.
Over recent years, RMT and our DFK International colleagues have helped advise our clients over a number of international tax issues such as:
VAT registrations across the EU and Worldwide;
Providing advice regarding Permanent Establishment issues in other countries and providing the necessary tax reporting and compliance services in those countries as required; and
Company incorporations including selecting the correct state to incorporate any US Company to benefit from local state tax rates and regulations.
Key Contacts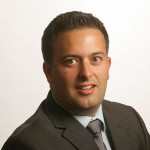 Anthony Andreasen
Director
0191 256 9500
---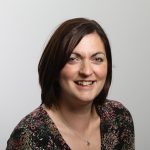 Rachel Warriner
Associate Director & Head of Corporate Tax
0191 256 9500
---