The purchase of assets such as vehicles, equipment and machinery, is both a key strategic investment decision and a driver towards achieving commercial success.
Asset Finance lets companies preserve capital and generate income from assets whilst paying for them over a period of time – cash flow is protected and most transactions can be structured in a tax efficient way.
We can help you review your business's needs, identify a range of suitable financing options and offer you the right solution at the lowest cost.
Key Contacts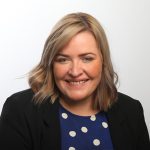 Julie Cuthbertson
Corporate Finance Manager
0191 256 9500
---