A range of finance solutions are available for investment, development or buying property, with guidance provided by our team on the right one for your business's specific needs.
INVESTMENT
Available for short or long-term opportunities in either the commercial or the residential sector, this comes with investment period of up to 25 years for residential clients and up to 15 years for commercial.
COMMERCIAL MORTGAGES
For either investment purposes or owner-occupiers, and usable for both new purchases and refinancing existing premises.
NEW PURCHASES
New purchases are typically up to 70-75% loan to value (LTV) although certain sectors such as healthcare, professions, and education can attract up to 100% LTV.
RE-FINANCE
This option can be used to release cash for expansion or growth, or simply to get new terms if the market has moved.
BRIDGING FINANCE
Bridging finance is used when a bridge is needed between short-term finance and a longer term financing solution. It can be used to release equity from an existing property, purchase a property as if a cash buyer, or complete a deal where speed is of the essence.
Key Contacts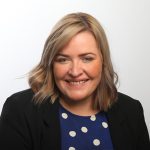 Julie Cuthbertson
Corporate Finance Manager
0191 256 9500
---