Loans, whether small or large (up to £100,000), can be in your account within 24 hours, with repayment over a maximum of five years, and the option to pay off early at no extra cost.
CLEAR AND CONCISE
• No hidden charges
• Rates provided include fees
• Our 'soft search' quote won`t affect your credit rating
• Friendly and helpful UK based customer service
KEY THINGS TO CONSIDER BEFORE TAKING OUT A LOAN
1. CAN YOU AFFORD THE LOAN?
A quick review of your income and outgoings will determine if the loan you want it affordable, while no obligation quotes are available on request which show what monthly payments might be.
2. FIXED OR VARIABLE
Be sure you know whether your loan is fixed or variable, as variable payments can go up leaving you with higher monthly payments to cover.
3. CHANGING CIRCUMSTANCES
What you would do to meet repayments if, for example, an unexpected bill appeared or you were made redundant? If you are having difficulty keeping up repayments, please call us and talk to one of our team members.
4. COSTS INCLUDED
Our fees are competitive and are included in the monthly payment quoted.
5. DEBT CONSOLIDATION
It can be a good idea to consolidate other loans, but seek advice first before doing so.
Key Contacts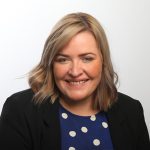 Julie Cuthbertson
Corporate Finance Manager
0191 256 9500
---