Invoice finance is a flexible form of funding which releases cash tied up in outstanding customer invoices. It comes in two forms:
1. FACTORING
This option provides up to 90% cash injection into a business and full credit control and sales ledger management.
2. INVOICE DISCOUNTING
The client retains control of its sales ledger management and credit control activity.
Other areas covered include:
• SPECIALIST SECTOR FINANCE
Recruitment Finance: This provides funding as with factoring but also an outsourced payroll function assisting clients in the recruitment sector.
Construction Finance: Cash advances offered against outstanding billing, allowing you to access money earlier, rather than waiting for customer payment.
• BRIDGING FINANCE
Suitable for businesses that have confirmed purchase orders/ supply contracts from reliable sources, this option bridges the gap in short-term finance until longer-term financing can be secured.
• ASSET BASED LENDING (ABL)
This enables larger businesses to raise higher levels of funding for use in growth or turnaround activities, and is ideal for MBO/MBI transactions and for releasing additional working capital.
We can help clients identify suitable options which can help get greater control over profit and loss accounts.
STOCK FINANCING
Stock financing enables businesses to unlock capital tied up in their stock and so improve their cashflow.
Lenders purchase stock from a seller on behalf of the buyer, with the dealer then repurchasing the asset from the lender once an end customer is ready to purchase it from them.
Stock finance tends to be used as a 30 to 90 day revolving facility to enable access to cash as and when a business needs it.
Full details of how it can work for your business can be provided on request.
• Funding for new and used stock including part exchanges up to 14 years old
• Follow on from existing manufacturer terms
• Credit for the purchase of stock for up to 360 days
• Funding for 100% of the gross cost for new stock and 80% of the gross cost for used
• Up to 20% of the facility limit can be used for demonstration stock
• Tailored financing terms
Key Contacts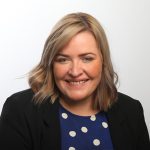 Julie Cuthbertson
Corporate Finance Manager
0191 256 9500
---