Administrations and CVA's are means by which insolvent companies with an underlying business that is profitable or saleable can maximise returns to creditors and stakeholders.
In some circumstances they can enable payment in full to creditors and the return of the company to its directors.
These processes were introduced under the Insolvency Act 1986 and have been streamlined and adapted to suit today's commercial world of rescue and entrepreneurship.
In the event of an Administration, an insolvency practitioner will be appointed as an  Administrator of the company with control over the decision making and running of the business.
CVA's are largely driven by directors, who can be left in control of the business with the insolvency practitioner monitoring the arrangement. Additionally there is no requirement for the insolvency practitioner to report on the conduct of directors in a CVA.
Both procedures can focus on the rescue of a business and are likely to offer a better return to creditors than other insolvency options, but are very different processes. Full and detailed advice from an Insolvency Specialist is required to ensure the correct procedure is adopted.
How we can help
We offer an initial free advice session to allow you to discuss issues which are affecting your company in a confidential and professional environment to establish how we can assist you and your business.
Key Contacts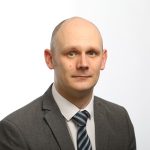 Chris Ferguson
Director of Recovery and Restructuring
0191 256 9500
---