At RMT, our primary objective is working with you to achieve the survival of all or part of your business.
We will give clear and practical advice on the issues affecting the business and how to resolve them.
The first step is to listen to its principals and advisers to gain a full understanding of the issues facing the business.
Having identified the key issues, we will help you formulate a plan to address them. We can also help you implement the plan, providing advice and support throughout the process.
A business rescue can take a number of forms, from implementing simple changes to the way a business operates, negotiating time to pay agreements with creditors through to more formal procedures such as CVA's or Administrations.
Initial meetings are free of charge. Prior to any engagement, we will always explain and agree our fees with you.
When a business is experiencing difficulty, choosing the right advisors is critical for its survival. You must be confident they will support you and your business every step of the way.
You can read what our clients say about us on our Testimonials page.
Key Contacts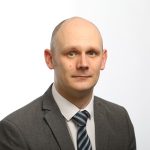 Chris Ferguson
Director of Recovery and Restructuring
0191 256 9500
---