Liquidations can be either solvent, or insolvent in nature.
Solvent liquidations – Members' Voluntary Liquidation 'MVL'

Directors often need the advice and expertise of an insolvency practitioner when a company is to cease trading, but can pay creditors in full with a return to shareholders.
MVL's can be utilised to restructure an existing business but are usually used as a method for tax efficient extraction of capital by existing shareholders.
This can be for a number of reasons, including retirement of the directors/shareholders, sale of the company or the purpose for which the company had been incorporated being achieved.
Whilst it may be possible to distribute the funds to shareholders and have the company dissolved it is often tax advantageous for the company to go into members' voluntary liquidation to maximise tax advantages for the company, and the shareholders themselves.
Insolvent liquidations – Creditors' Voluntary Liquidation 'CVL'

In the event that a company is no longer profitable and is un-saleable, or has significant liabilities, then it may be necessary for the business to cease to trade and enter CVL.
We realise that this is a very difficult time for owner managed businesses and we can assist in ensuring that this process is carried out professionally and with respect for the client.
Insolvent Liquidations – Compulsory Winding Up 'CWU'

This is a Court driven process to liquidate a company, usually after presentation of a winding up petition by a creditor of the company. The Official Receiver, a member of the Government's Insolvency Service, becomes liquidator, unless creditors choose another Insolvency Practitioner as liquidator at a subsequent creditors' meeting.
Asset realisations and distributions in a CWU attract Government ad valorem costs regardless of whether the Official Receiver has been replaced, which can affect the outcome for the company's stakeholders.
If a winding up petition has been presented against a company, but the petition has not yet been heard by the Court, it is important that the directors seek advice from an Insolvency Practitioner, either in order to replace it because there is a more appropriate recovery solution such as Administration, or, by agreement with the petitioner, withdrawal of the petition to facilitate a lower cost CVL.
How we can help
Whether the company is solvent or insolvent the directors decide when to commence the MVL or CVL process, although they have different duties and responsibilities depending on the type of liquidation proposed.
We offer an initial free advice session to allow you to discuss issues which are affecting your company in a confidential and professional environment to establish how we can assist you and your business.
We work closely with your own advisers to achieve the best results for you, the company and its stakeholders.
You will find we are reliable, friendly and approachable. You can depend on us to be there for you, so before it's too late pick up the phone.
Key Contacts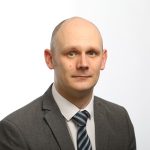 Chris Ferguson
Director of Recovery and Restructuring
0191 256 9500
---