Many company directors have received little formal training for the position of responsibility they have accepted.
Directors have a wide range of duties and responsibilities to their company. However, their position becomes far more onerous when the business begins to experience financial difficulty.
It can be very easy for a director to make decisions which appear to be in the best interests of the company, only to find that these actions breach certain rules and become an issue for the director personally post insolvency.
As Insolvency Practitioners we are ideally placed to advise directors upon the implications of any actions they may be considering in the period leading up to an insolvency and, most importantly, how to avoid making the wrong decision.
Such matters include:-
Wrongful Trading
Preference Payments
Transactions at Undervalue
Overdrawn Director Loan Accounts
Unlawful Dividends
Director Disqualification
The Use of Prohibited Names
We are also able to help directors with these issues where they are being pursued by another Insolvency Practitioner.
Key Contacts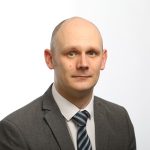 Chris Ferguson
Director of Recovery and Restructuring
0191 256 9500
---